Caspers Chiropractic Center Reviews
What Our Shakopee Patients Say
At Caspers Chiropractic Center we love when patients share with us their feedback and comments after chiropractic care. Please read our patient testimonials below to see what other people have achieved through their tailored treatment plans with us.
Share your stories too! Click here to send us your feedback so that we can help to spread the word about the benefits of natural chiropractic care.
For more information or to schedule an appointment
contact us
today.
---
With my retail job and constant awkward movements, I know chiropractic care is necessary to stay mobile. My retail job movements gave me 2 herniated discs (C6 & C7). Instead of going to the ER, I came straight to the chiropractor. By doing aggressive care at Caspers Chiropractic Center, along with my SMRT therapy, my discs had already begun to heal by the time work comp got me in for an MRI. I still had the steroid injection, but after 6 months from the date of injury, I was cleared for work. ER would've been surgery and a year or more recovery.
- Jennie P.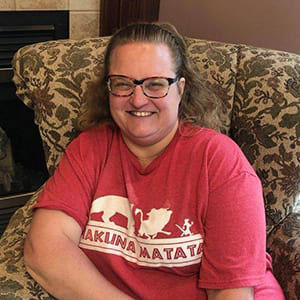 I had scoliosis as a small child but it was never diagnosed. When I was 40-50 I went to the state fair and saw a chiropractic exhibit. It showed that my shoulders were not level and I had a spinal problem. I didn't do anything then, but as I have gotten older, more problems started showing up; stiffness and lack of flexibility. I had my first visit to Caspers Chiropractic Center and started visiting 3x per week for 2 months. When I came in I couldn't turn my head to the right far enough to safely back out of a diagonal parking space. After 2 months that has been corrected and my back stiffness is better.
- Gordon P.
As an educator teaching middle school, I am on my feet all day and very active. Therefore, when my back, neck and nerves flared up so severe, I felt as if I could barely function. I contacted Caspers Chiropractic Center desperate for help. Since getting adjusted, I am no longer having chronic headaches and burning in my arms and legs. I can rotate/tilt my neck, my sleep is much better, my mood feels balanced, I can focus, and the pain in my neck is much less severe. My advice about chiropractic care is to follow through with the health plan as it will provide lasting results!
- Nicole R.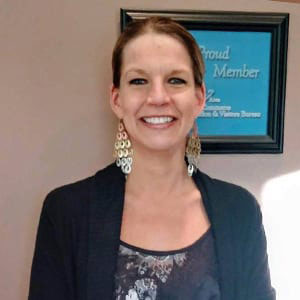 ---
Caspers Chiropractic Center Reviews | (952) 977-9933